Almost four years to the day we came together to start something special. We knew that we want something exceptional and out of this desire Veritas, with its unique values was formed.
We believe that values should drive our business. We are therefore motivated by five distinct values namely: knowledge; integrity; teamwork; innovation and resilience.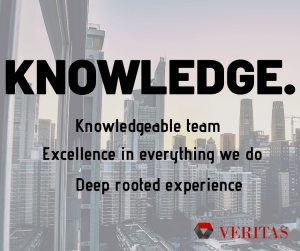 Our Knowledge is based on our deep rooted experience and a commitment to excellence in everything we do. You are guaranteed a knowledgeable team who will go above and beyond.
Veritas places a high premium on Integrity. We will ensure that we deliver the right message even through it might be a difficult discussion. We believe in the importance of long term value adding relationships with our clients.
To Veritas Teamwork is to work together and to form a partnership between our staff and clients' staff. This ensures good collaboration to meet the goals set for our assignments. We encourage our employees to work harder every day, guaranteeing service with accuracy.
We push Innovation to unlock underlying potential, gathering ideas for today and tomorrow and above all to focus on what is important to you, our client.